What a treat ! Invited to Indira's place for dinner and and a evening of live music. I was asked to bring my recording gear to capture the event. Slowly the room was filling up with family and friends / musicians. After a drink and a chat, we all found our places to perform, and in my case to record the session. I could sense a kind of excitement in the room for the music we were about to hear. The instruments in play were, Flute, Sarod, Violin, Tabla, Harmonium & Vocals by Indira, and Spanish guitars by Paul George & Carey O'Sullivan of Australian band Tijuana Cartel. Also not forgetting the electronic Tambura, set to a particular key and creating the drone for all to play to……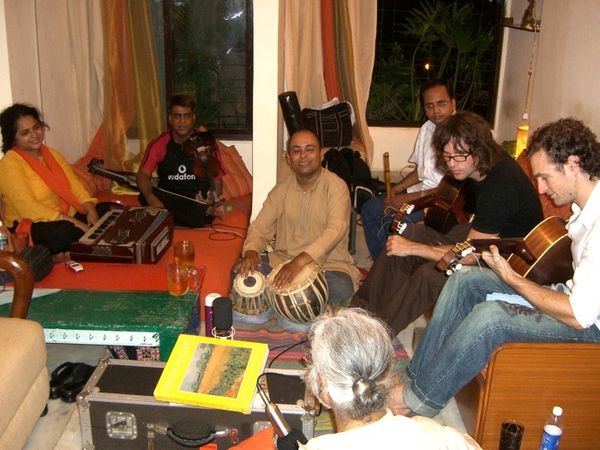 It was a very interesting and improvisational session for all of us, the recording process was much the same. With limited resources both Carey and I at times resorted to being human mic stands, moving mic's around from instrument to instrument for different solos and to feature the diverse performances. We weren't really setup to record the event properly, it was more the spirit of the evening we were trying to capture.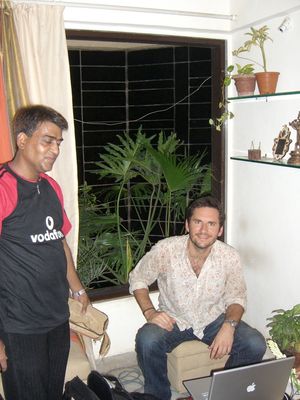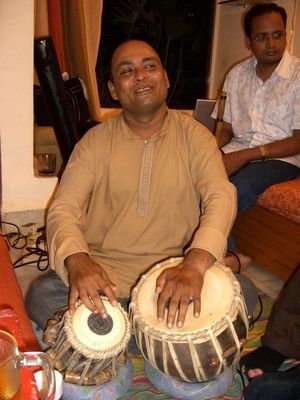 Everyone had there moment in the spotlight including Paul and Carey who performed an original song for everyone. It was a very spirited and heartfelt piece of music that was very much appreciated by everyone. After the music session you could really feel the joy in the air, a feeling of celebration. Then came a wonderful home cooked meal, my first for over a month........oh...yea!
It's not often you find yourself in a room with people who posses such talents. This experience was definitely one of the highlights of my trip to India, and judging by the response, a pleasure for everyone involved that night.