What a sweet and sexy voice this young starlet has. Heralding from an Indian pop girl group called VIVA, now disbanded, Anushka lends her voice to singing songs for Bollywood movies and doing live performances. Her mobile phone seems never to stop ringing and her work commitment involve a busy travel schedule, performing live around India and also working as a photographic model.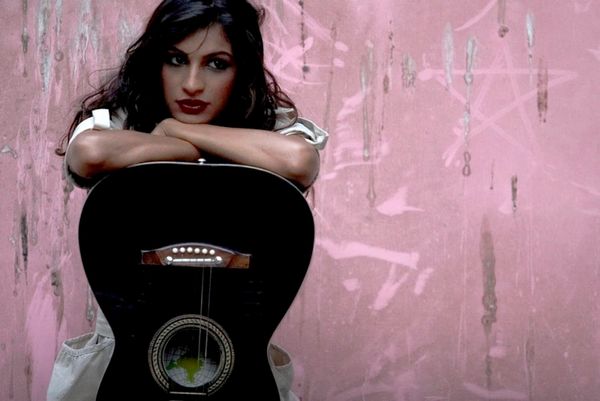 Photo by Nitin Patel.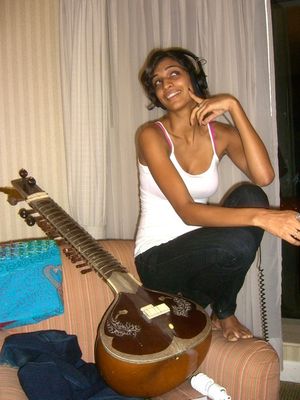 The only hurdle has been trying to get hold of this elusive and understandably busy talent. Unfortunately it seems that I may be left with a half complete song, needing one more recording session with Anushka to complete the track.........I got to say it's been a frustrating process trying to get hold of Anushka, let alone getting her to find the time for that final session. Our first recording session was constantly interrupted by her mobile phone, which she couldn't bear to switch off.
There's still some time so I remain hopeful...........
(Update: Unfortunately I wasn't able to pin down Anushka for that elusive final recording, looks like the track I had in mind will be getting reworked a little.)


Photo by Nitin Patel.