A city not for the faint hearted, especially in June. I managed to time my visit with a heat wave that was scorching the northern interior regions of India. Days of  47 degree (Celsius) were getting hard to bear, and the nights were not really a big relief, still quite a sweaty experience.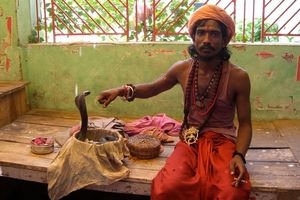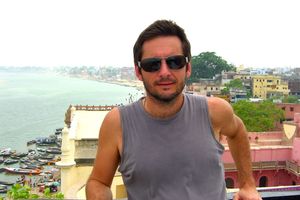 A place of many colors and many religions, also many cows and many rickshaws. Varanasi is situated on the Ganges river and is said to be India's holiest and one of the worlds oldest cities. The old town is a place full of holly men, cows, burning bodies, beggars, musicians and traders all willing to sell you something....you don't need. It was through talking to one of these traders that I managed to setup a meeting with a Flute player by the name of Disip Shankar. After explaining my Gavri music project to him, he was happy for me to record a short performance for a modest fee.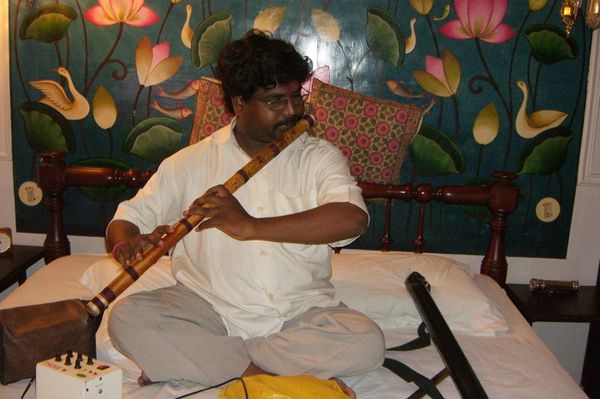 Our recording location ended up being too noisy, so after a false start we relocated to my hotel room. A quieter location except for the mooing cow which strangely was in the same key as the music being recorded. The piece of music was a morning raag for flute, played with the backing of an electric Tambura. Recorded to DAT (digital audio tape) via a stereo mic, it really captured the atmosphere of the moment, a beautiful piece of music, played from the heart.
After a brief chat and exchange of contact details we parted ways, both enriched by the experience. I hope to shine a light on Disip's performance at some stage in the future through a release on IC.Zed Records...........stay tuned !